Engineering

and

architectural

design

company
For more than 40 years, we have been working on real estate designing projects paying special attention to innovation as well as to environmental and social sustainability. Our cohesive team is made of architects and engineers with different know how and experience collected over time, able to face complex and diverse activities with success.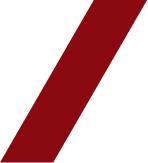 VERSATILITY
For every project, the team is tailored choosing the resources skills that best fit the project's requirements. The result is an efficient service quickly delivered by a well-customized working group.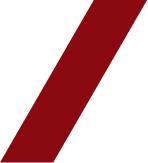 TAILORING
Every project is unique for us. Our time, experience and ideas are at your disposal to ensure the expected tailored outcome.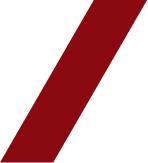 COMPLETENESS
We supervise the project taking care of the management at all levels despite its complexity and dimension. Our customer is relieved from any concern and his needs kept prioritized during the whole process.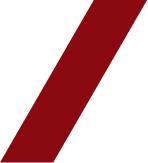 RELIABILITY
Professional experience, dedication and regular training are the key-elements that helped us building our solid and focused reliability.
High-tech

support

for

your

ideas
The high-tech support is nowadays indispensable for the engineering and architectural planning. For this reason, we gradually added the most advanced equipment in our daily-job life such as 3D Scan, drone scanner aircraft, thermoscan, BIM-GIS, virtual reality. Our special interest towards innovation ensures the utmost accuracy and attention to details.
Architect
Technical Director with over than 40 years of experience in the business. He is the person who embodies the main know-how of the studio for quality assurance as well as design and management reliability, both in private and public activities.
Architect
Sole Director and Legal Representant at SPAZIO 7D EGINEERING SRL. Being a proud promoter of the integrated and interprofessional approach, he mainly takes care of the executive design and construction supervision. Expert in territorial strategic planning and health and safety on the working environments.
Lawyer
Expert in civil and administrative law. He is the legal advisor for feasibility studies, contract consultancies and procurement management. He has also proficiency in real estate management.
Architect
Using the BIM integrated technologies approach, she is an all-stages design developer: preliminary, final and executive. She takes care of construction supervision, being also an expert of interior design.
Architect
Preliminary and final design developer with proficiency in 3D modelling and VR, with BIM integrated technologies approach. He is also specialized in garden design and bio-architecture.
Architect
Preliminary, final and executive design developer with BIM integrated technologies approach, but also specialized in interior design.
Energy Engineer
Energy analysis expert for both, existent and new constructions. He takes care of the preliminary and executive design of energy efficiency projects, particularly focused on renewable energy technological installations (energy performance certificate – EPC).
Architect
Preliminary, final and executive design developer also expert in 3D modelling with BIM integrated technologies approach. Proficiency in lighting design.